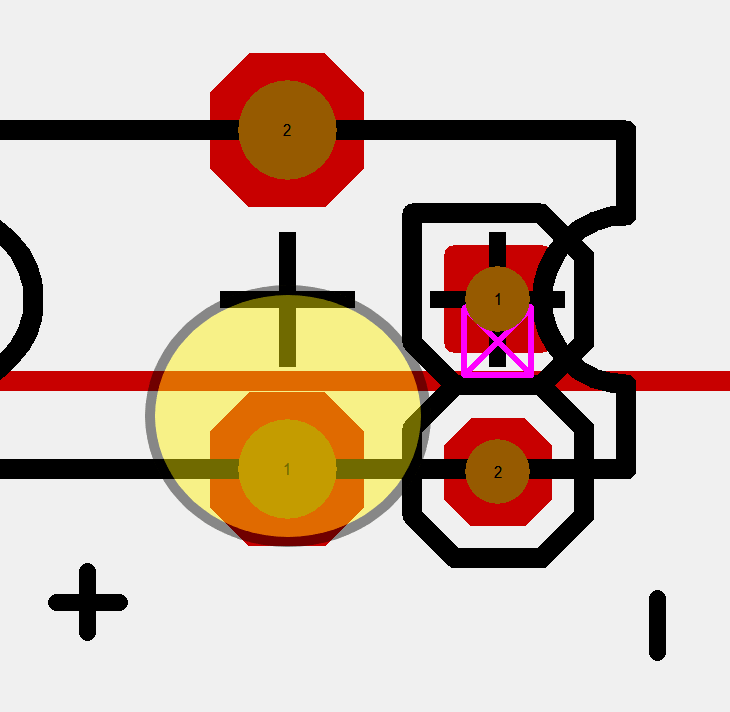 This was a rare bug on the XPortHub! I have not bothered to test the super-cap/battery for the VBAT much, but suddenly realized as I was doing other changes that I had an error message related to this. And correct – measuring the PCB I have a self infected short-cut. CNC machinery making PCB's require a minimum of 0.14mm distance between lanes to guarantee that lanes are not shorted and this is shorted by accident.
The EDA warns me, so this is me overlooking the error message. I have a package overlap here because I have an alternative connector – this generate error messages I have to overlook and I obviously overlooked one I should not have overlooked. It's no big deal because this could very well have been connected. The only component I shortcut is a diode that should prevent leakage back to other circuitry. But, it means the battery will power the entire circuit, not just VBAT.
I keep repeating myself – I always need a minimum of 2 PCB layout's. The more I push to work faster the more of these minor bugs I am guaranteed – but, that is ok – I just plan for it.In this case I want to add a proper battery holder on 1.1 anyway.