This is an early version of the 2 navigators I want to add. Both are located as folders on the left tool bar for now.
Tools, Navigator and Document are selectable on the left toolbar.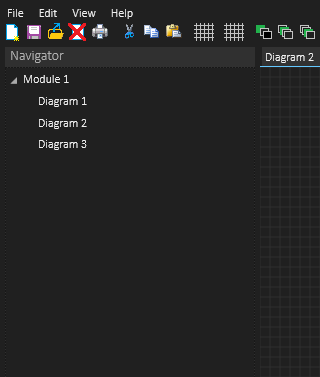 The "Navigator" show a selection of repository content that is needed to navigate between diagrams or diagram content. It will list repository content, meaning it also lists objects that are not visualized yet.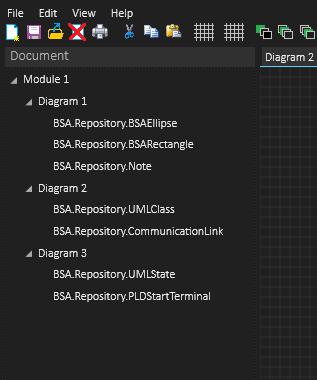 The Document folder is similar to the Navigator, but is contains every, single detail and is not really that usefully. but, I want to have it because it is sometimes good to see the content and visual order.
Both these will be precented a bit better and probably get other siblings like you have in Visual Studio. I have however so far not opened for re-docking of folders – things have fixed locations yet. As for terminology:
Repository is your main database or "known universe" if you like. A database containing all the info you need to generate code for the included modules. A module is a package that will execute on a selected platform. Diagrams are containers holding components. More to come…