Picture from testing Linear Gauges and playing around…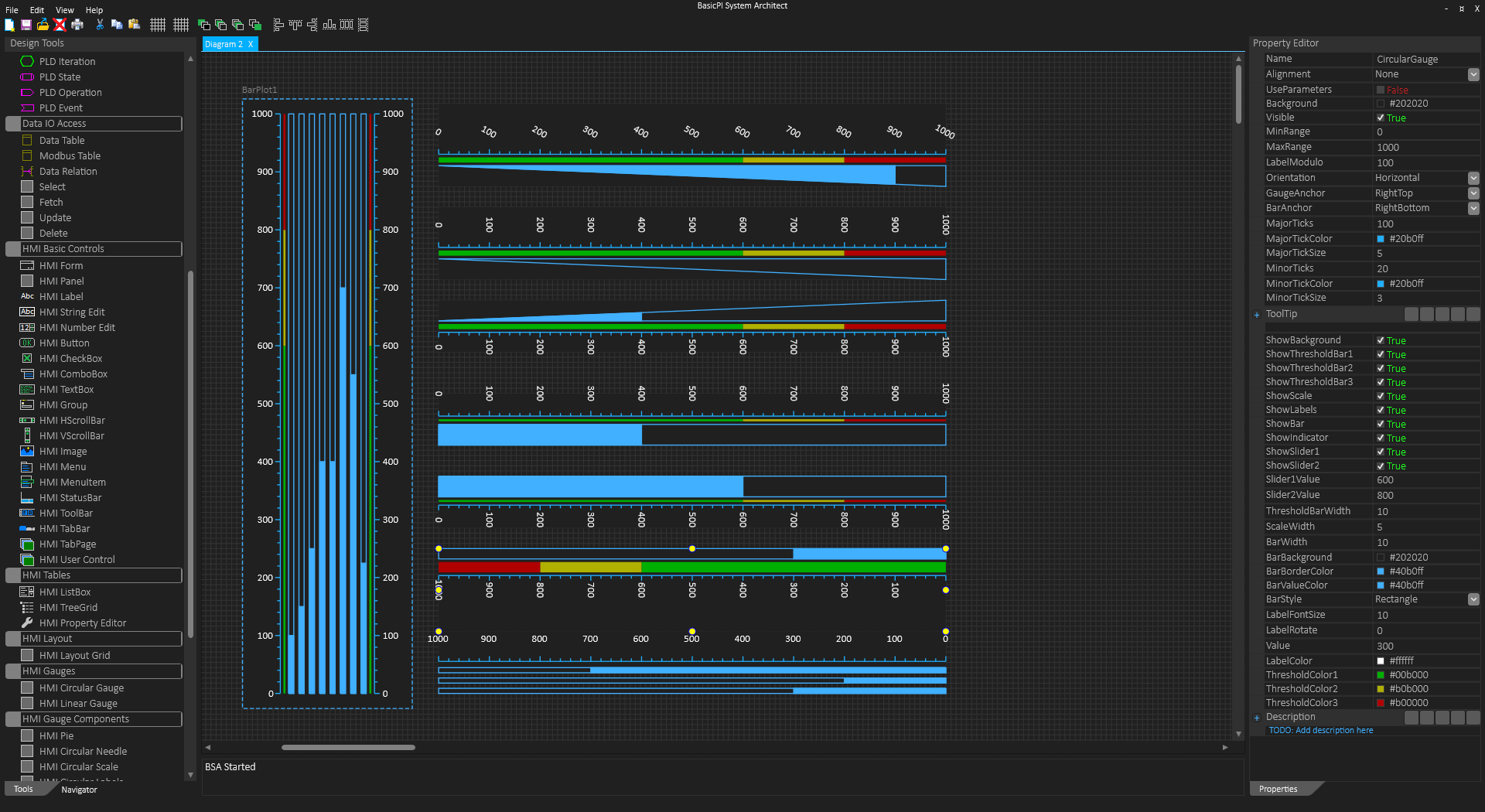 I won't recommend making a bar plot the way I did over to left, but funny that I can. Just playing around with various gauge setting to test. This one actually took a bit of time due to all the options included – and still I haven't covered a fraction of what you can do by assembling your own by grouping individual controls inside a HMI User Control.
The work I do on HMI have two sides to it. One is the C# SDK that contains the controls, the other is BSA designer for the controls – no point being able to draw them on screen unless I can code them in user apps. The SDK part will need to be repeated for every target platform, so it is a bit of work.
Beta testing will start early next year – it is still a bit of work left, but I do see light in the tunnel…