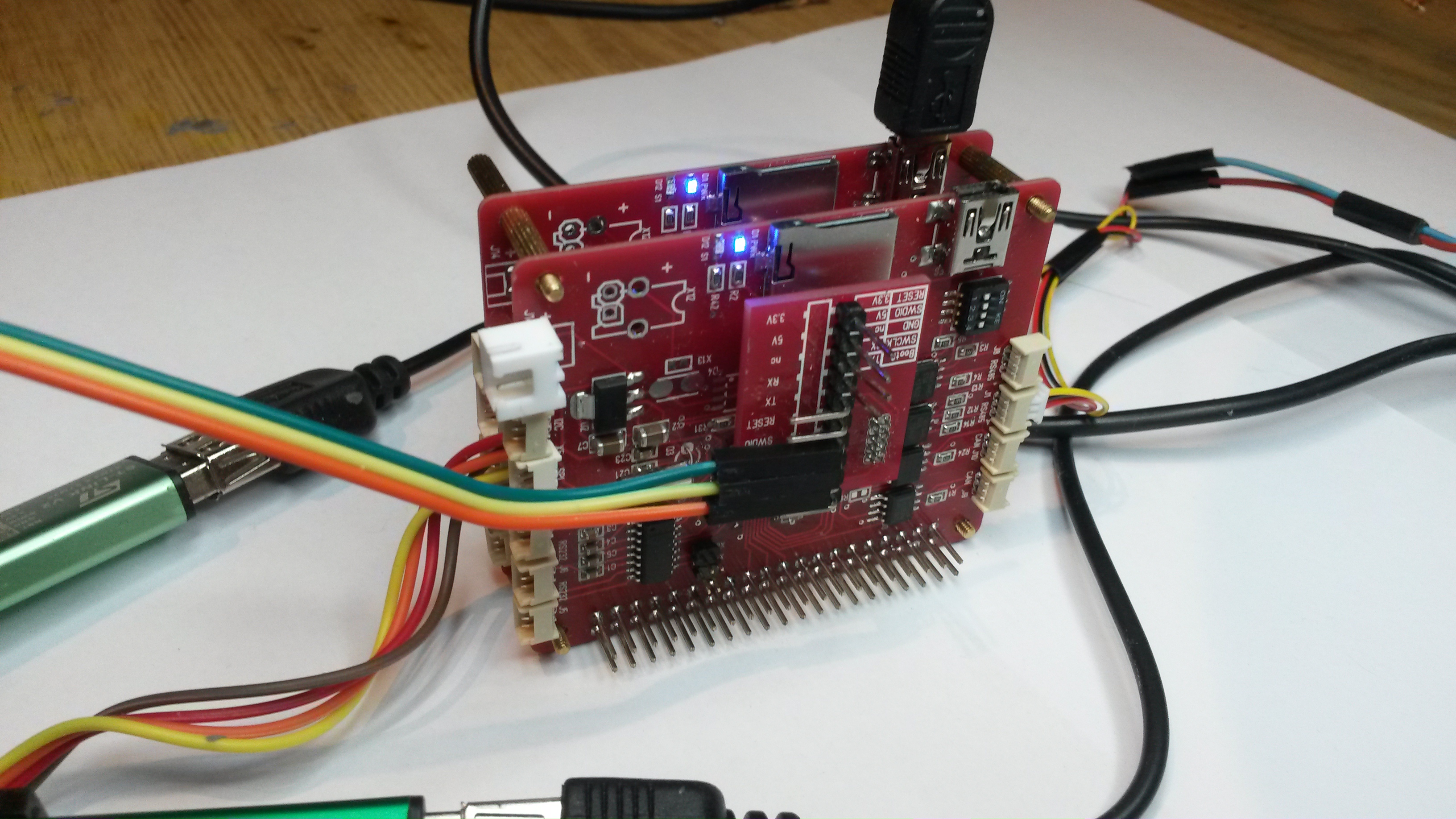 My next task is to get SPI working on the backbone of my modular control system, so I have assembled 2 x XPortHub's both connected to a separate ST-Link. One the Hub's have a RS485 used as debug port, but I intend to bring up USB ports on these later.
The picture above show both XPortHub's connected. The 5V from the USB feeds both Hat's that both are connected to each their ST-Links. What was holding me up was the 2nd USB cable, but I bought 10 extra now.
XPortHub is excellent to use for infrastructure development due to it's high density of communication ports. With separate SD cards and UART display port they basically are small PC's.