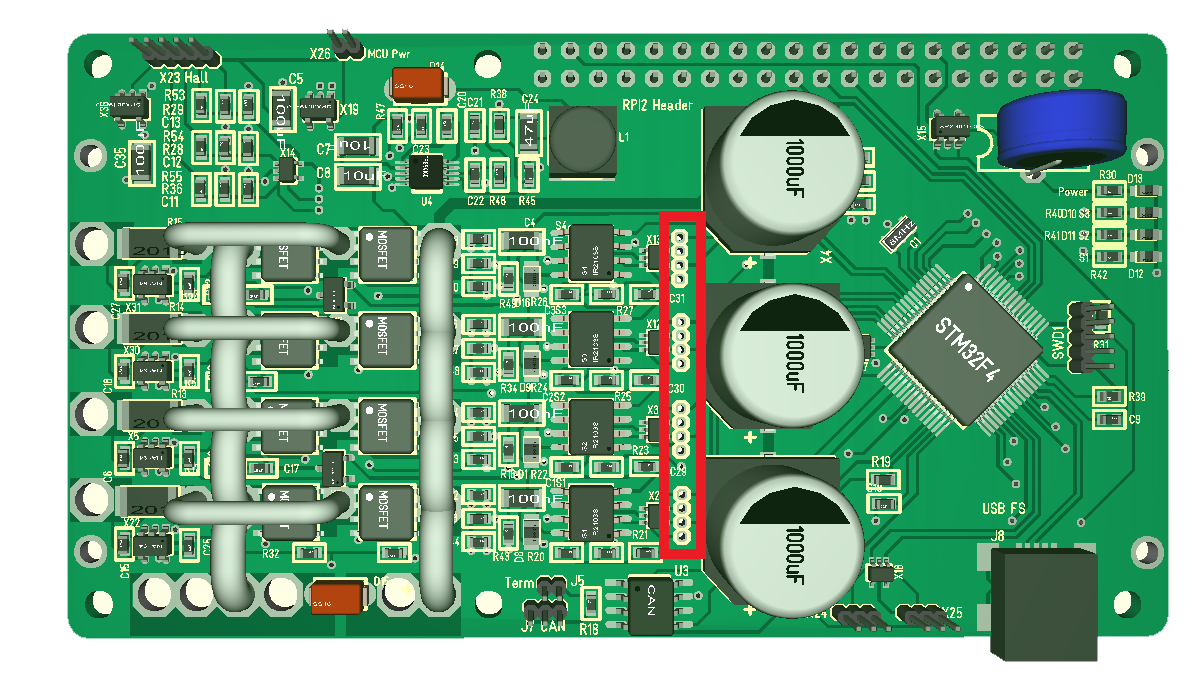 It's fun to assemble a Hat as complicated as a 4-channel Motor Driver the first time, but you need to be prepared for a few surprices. I spaced out 4 connectors to be able to test each channel better and the intention was to add JST Micro connectors. But, as I only used 1.27 headers on the 3D and not the proper package I missed out that the space to components on each side is to small (see red square). I will make this work, but a note to rev 1.2 is to modify this.
And while we are at it – I have not added a single led on the 60V DC/DC PSU – very annoying since I power the MCU and Driver separately.
Don't worry – it will be plenty of comments that need to go into Rev 1.2.
This board is the first of this design, but I tagged it Rev 1.1 because it is a diversion from rev 1.0 on the smaller 30V/20A design.