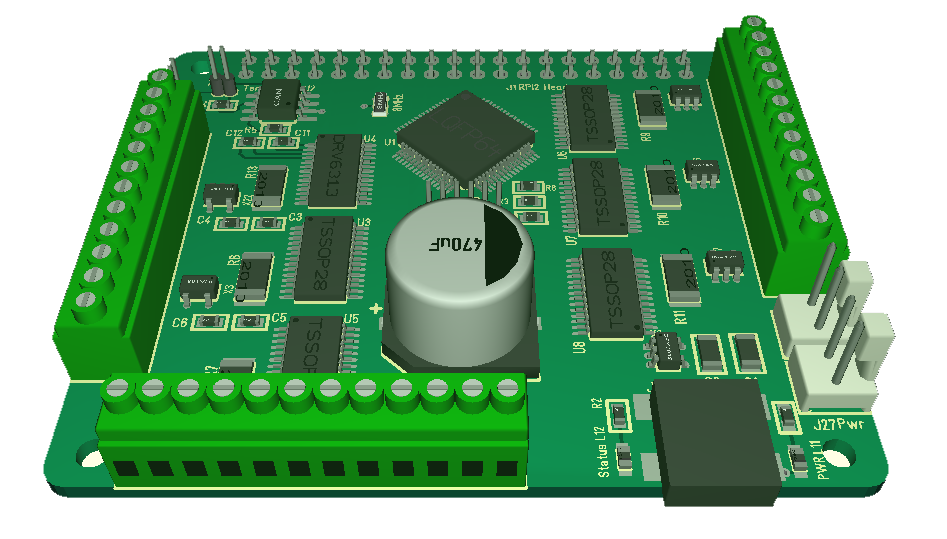 Connectors on this board is a challenge because I want to support 3 different usages:
3-Phase that require a 3 pin connector.

4 wire stepper that require a 4 pin connector.

PWM that require 1 pin + ground for every signal.
The board above uses 2.54 pitch connectors with space to mount small screw terminals. The ones I show here is just an example with a 18 x PWM and 18 x GND connections. These screw terminals are good, but they require access from top – so an alternative is to use something like the ones below that are right angle.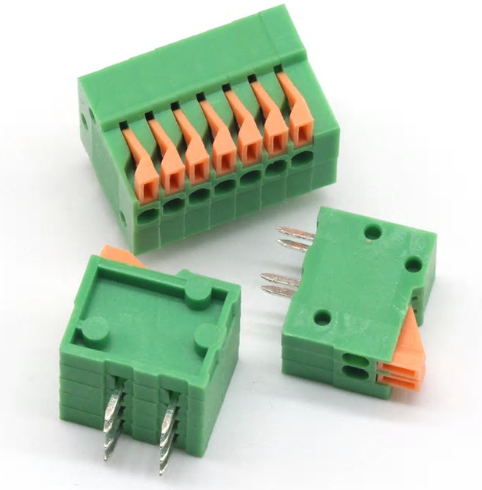 These are 2.54 pitch – 2 rows with 5.08 pitch apart. A bit big for my taste, but I think I can support them. And they don't rule out anything as 2.54 pitch is very flexible. Height is an issue because PCB separators are 13mm to fit headers – these are 11mm on the back and a bit taller on the bit that will stick out from the board – I thing they will fit well.I need to make a package and show a 3D with these on a bit later.