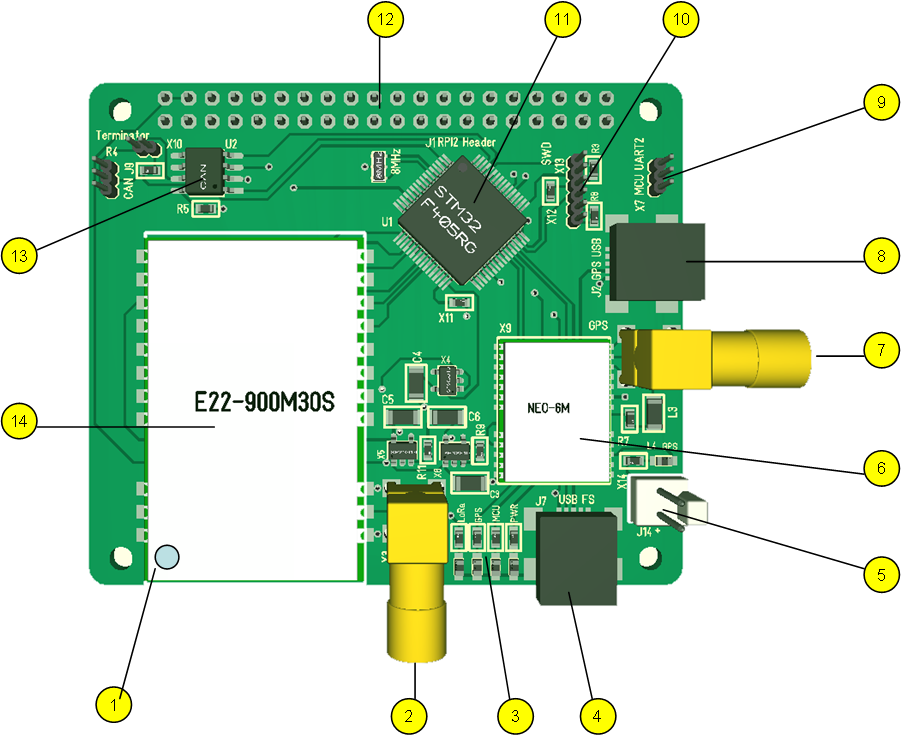 IPX Antenna for LoRa directly on the module.

PCB Antenna for LoRa.

Power leds + MCU Status.

USB Connector for MCU.

Separate Power connector.

GPS Module. Can use NEO-6M, NEO-7M or NEO-8M.

GPS Antenna.

USB for GPS Module.

UART TTL.

SWD

STM32F405RG. Powerfully ARM M4 capable of running MicroPython.

Raspberry PI Connector.

CAN Port.

LoRa Module. 1W or 0.1W in 433/868Mhz area capable of up to 12km with up to 300kbps data-rate.
This board can function stand-alone, as part of a CAN stack or as a Raspberry PI Hat. LoRa and GPS can be switched off through separate power supplies.