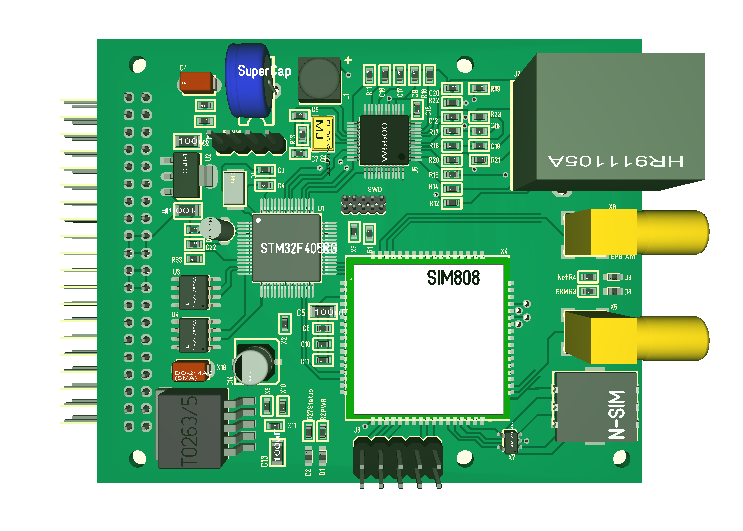 Finally got the last packages in and added some extras. Still some work to do before this is done thought, but in the process of completing 1st final draft. Due to the complexity of this module I expect 1-3 revisions before we are done. Basically I just want to complete this draft & doc and let it mature a bit before I review the design.
Of notable changes is that I decided on a supercap for the RTC battery. Using a battery would cause people to run-around changing batteries. A supercap does not last that long, but I expect an hour++. I actually need to test. I also added an Analogue Audio Connector+ SIM808 USB is available on pins. I changed to Nano SIM Card and added a HMI (UART) connector. The pictures below show the 3D from side/back to illustrate.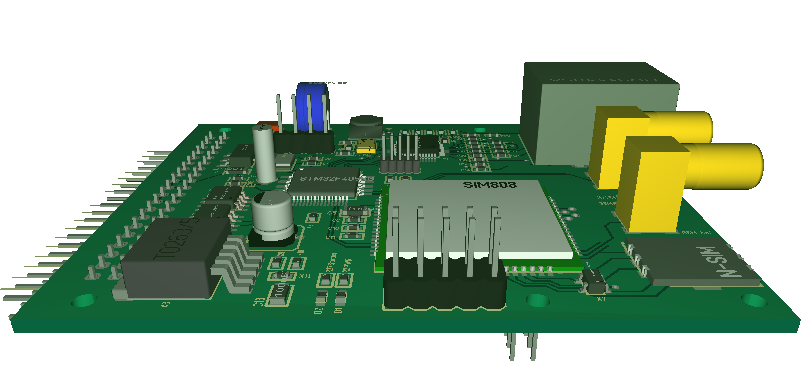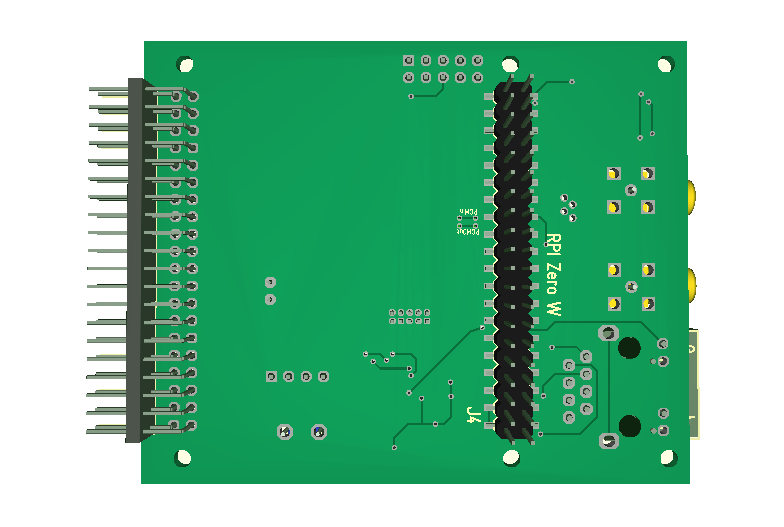 I have not added Raspberry PI to the illustration, but it fit on back With the Connectors right. Since my Hat's also have Zero Mount holes you can actually add several Hat's by setting their address to 2-8. The Ethernet/GSM module have hard-wired address 1. Full size Hat's will stick out ca 3cm.