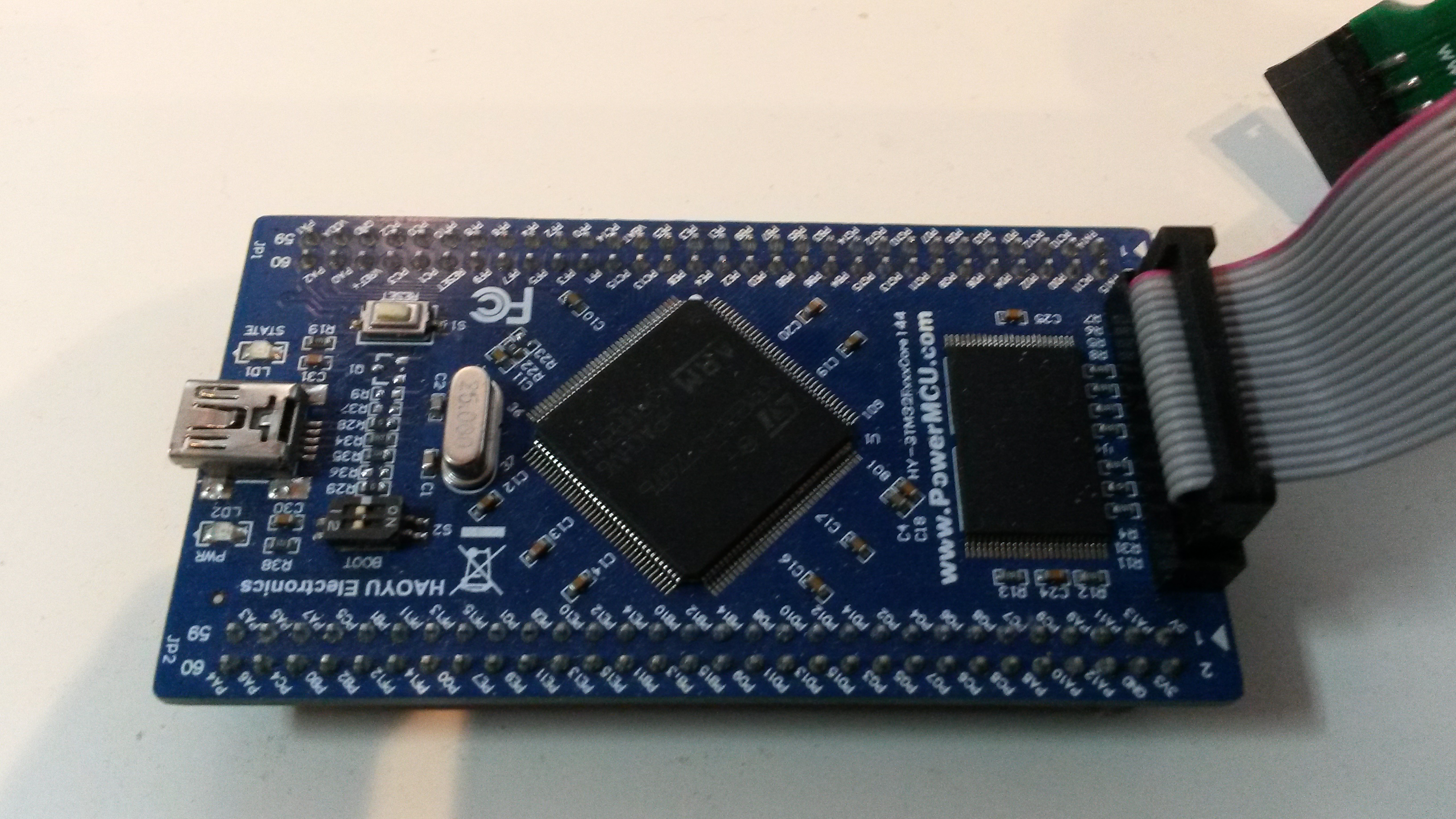 This dev-hit is from HAOYU Electronics who produce some good, affordable kits. This is a LQFP144 version of STM32F407. This is basically the same as STM32F405 with Ethernet added. This board also have 128Mb Flash and 1Mb SRAM mounted. Again 2.54 pich headers enabling vero-board mounting.
My only comment on this kit is that it is as much a RAD kit as a Dev kit, but products like this need a minimum of one PCB screw hole to fasten the PCB to the motherboard. The reason I say this is because vibrations on robotics often make connectors move if they are not fastened.
Using a MCU board like this one actually makes a lot of sense in some low volume Projects.