Looking for Programmable PSU's on the net I find a few "programmable" priced at 100.- 300.- GBP – I also found this module for ca 30.- GBP on ebay.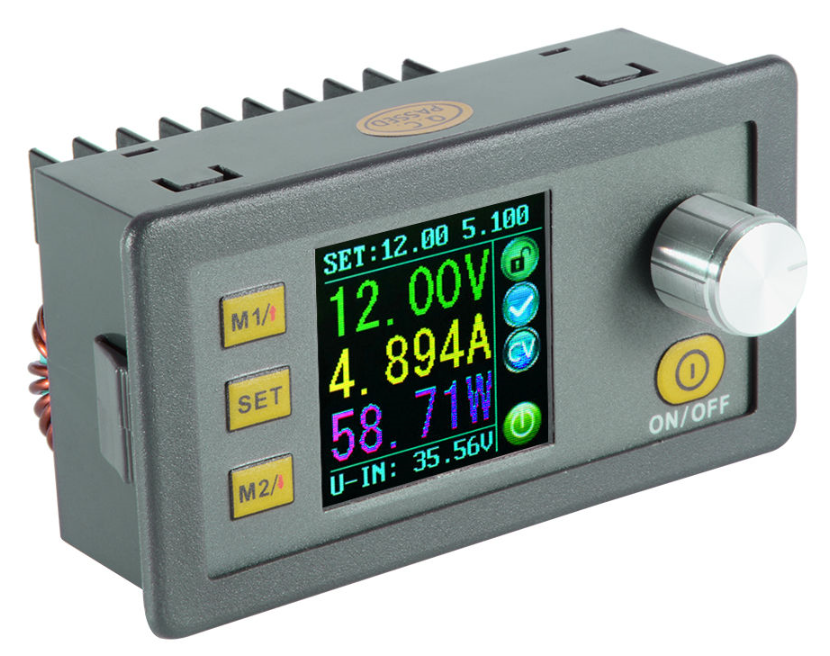 This is a 0-30V/5A module from ebay. Quite good spec, but by the time you have added a Box and mains PSU you could as well have bought a standard Lab PSU. You can pre-store 10 volt values With accurate setting from what I can see – which is far from the low frequency function generator with 0-48V/20A out and a build-in logger/Oscilloscope + a wifi Connection I want.
I also want the display/keyboard a bit easier to operate than the one above. But, most important is cost of it all. I have a target to stay under 200.- USD on a finished product. I would like it to be cheaper, but I also need to be realistic as we need to buy a few components like project box and display.