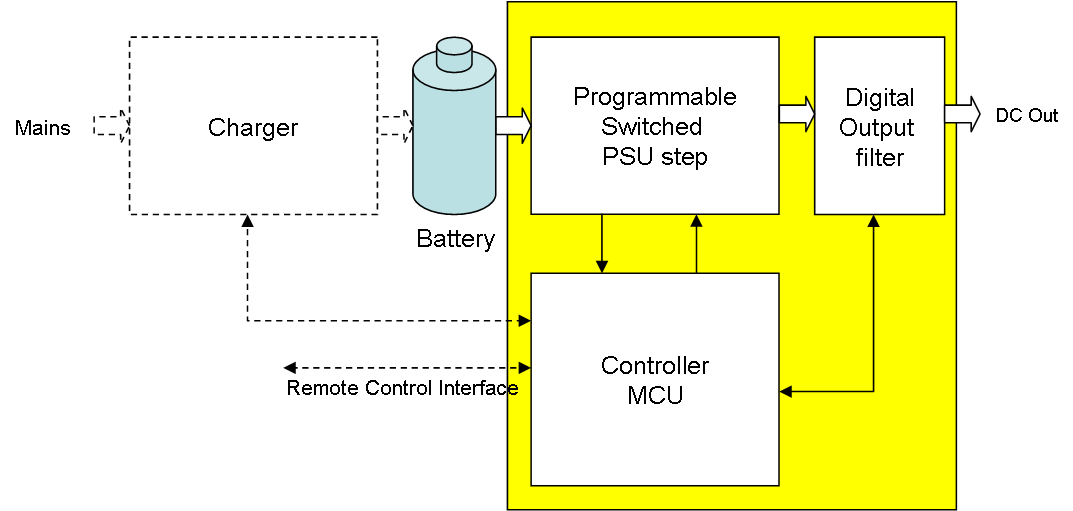 The concept shown on the Lab PSU earlier is that I can create a battery module as illustrated above. The MCU is simply used to monitor output voltage and current towards preset values that can be controlled by a robot control system if required.
We can also add a charger so we can just connect an external PSU to re-charge the battery. For now I will focus on the PSU module and see if I can get the concept tested.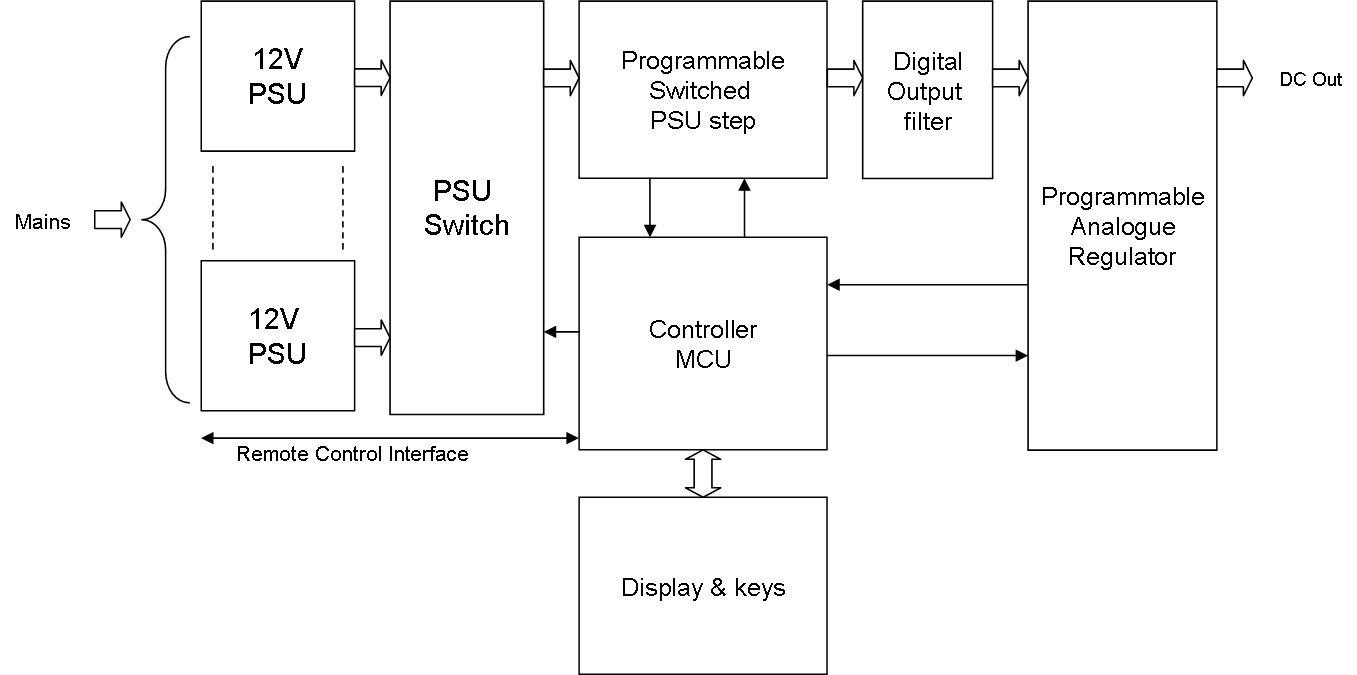 Returning to the Lab PSU we use the same module as core, but we could also add a programmable, analogue regulator. The later will reduce noise and make the PSU usable on audio applications. The idea is that the Switched PSU regulate the majority of the Power because it is more effective, but we add an analogue regulator on the last 1V or so as a "super filter" as it can deal with ripple and noise better than a switched PSU. As we only regulate the last volt or so the classic power loss will be limited. We can also make this an optional step for high ampere applications (motors etc).