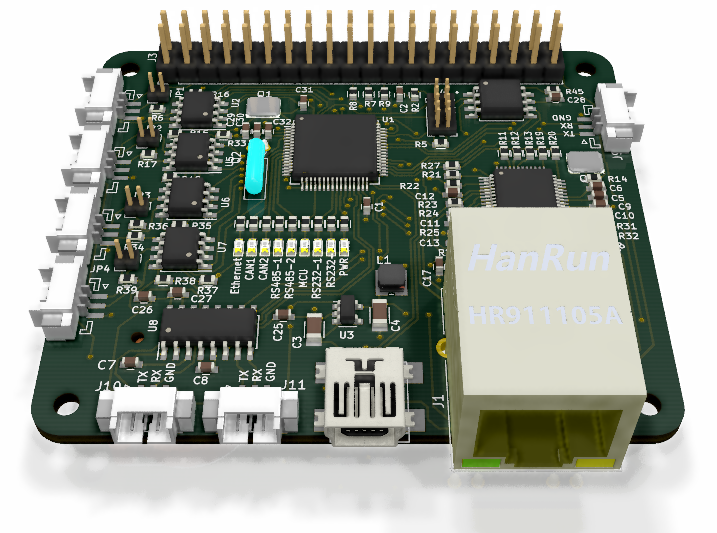 3D model of XPortHub2. This contains an 10/100Mbps Ethernet with a standard RJ45 socket that replace TF Card, I2C and SPI on XPortHub1.
New style SWD port.
Raspberry PI Backbone with SPI and CAN.
RTC with Battery holder on back.
8 x user leds.
2 x CAN ports. CAN1 is connected on Raspberry PI Connector so that CAN connect as you stack board together. Just like SPI.
2 x RS485 ports.
2 x RS232 ports.
1 x USB port.
1 x 10/100Mpbs Ethernet port.
1 x TTL UART.
SPI Flash.
I fancied having a STM32 based board with Ethernet thought I already have an ESP32 based one. This board is attractive as a stand-alone adapter board as well.
Starting now we will also offer boards for sale. This is only limited number of prototype boards that can be purchased through www.basicpi.com.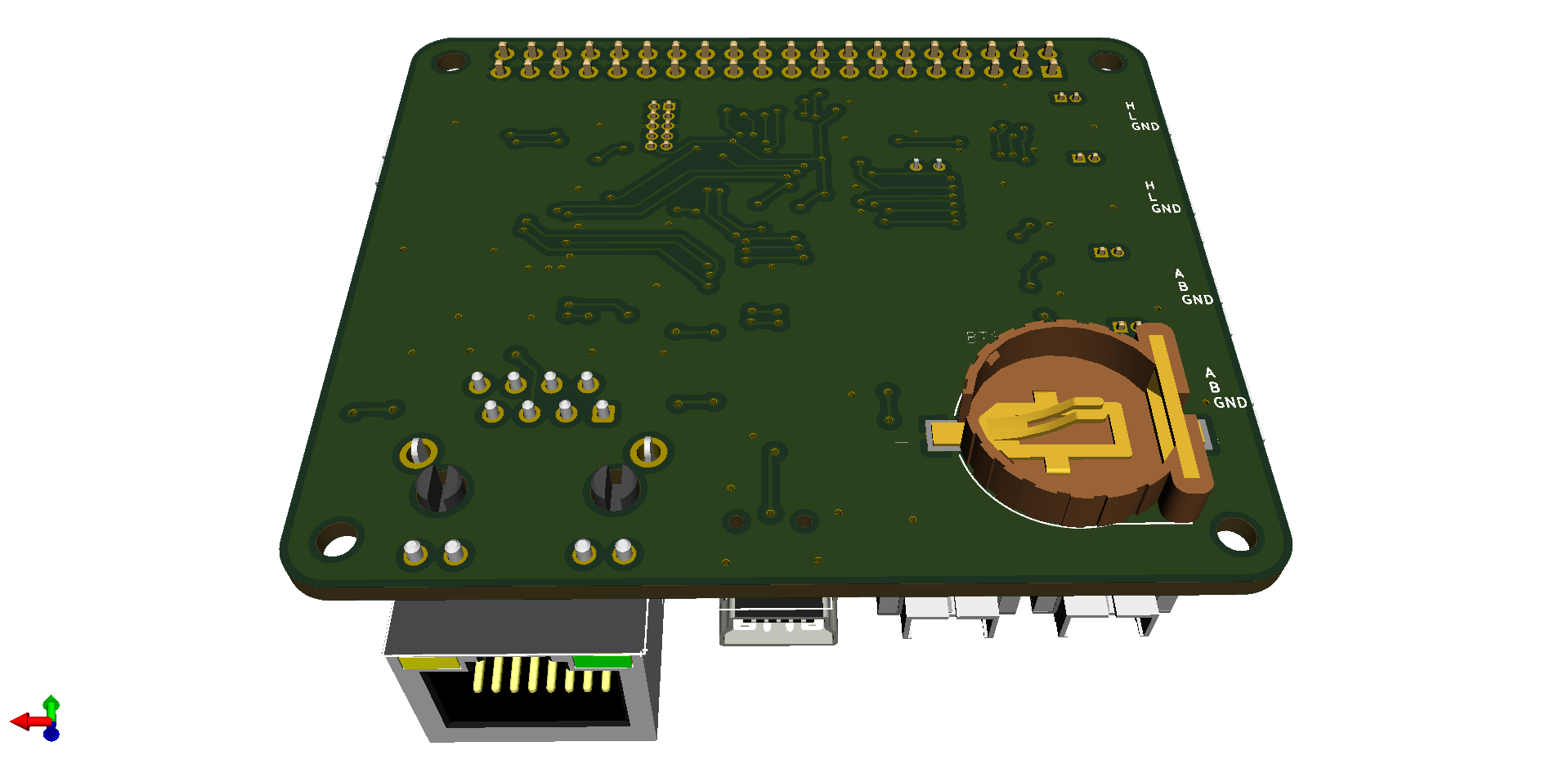 This last image show the back of the board where you can see the CR1220 battery holder. One big upgrade is that KiCad show the ground plane correctly and even detect icelands. This groundplane worked out nicely.