I ordered a DPS5020 (50v/20A) Lab PSU for 45.- USD with USB connector. I intend to hack that serial port and extend the HMI with my own interface, but my primary challenge is finding an affordable AC/DC that will deliver 60V/20A as input. I did find some interesting alternatives:
This is 36V/5A and well suited as input stage for a 0-30A/0-5A Lab PSU. It is also quite small. I ordered one of these because it only cost ca 11.- USD P&P included. A 20A PSU is a monster needed for motors, but a 0-30V/0-5A is a "bread & butter" PSU that you need several off.
The best priced single 60V/20A unit I found is this that actually is 25A at 124.- USD. You have to be aware that both voltage and current will drive prices a bit, but as I know that higher currents are the worst to deal with I looked for 60V/10A units and found the one below.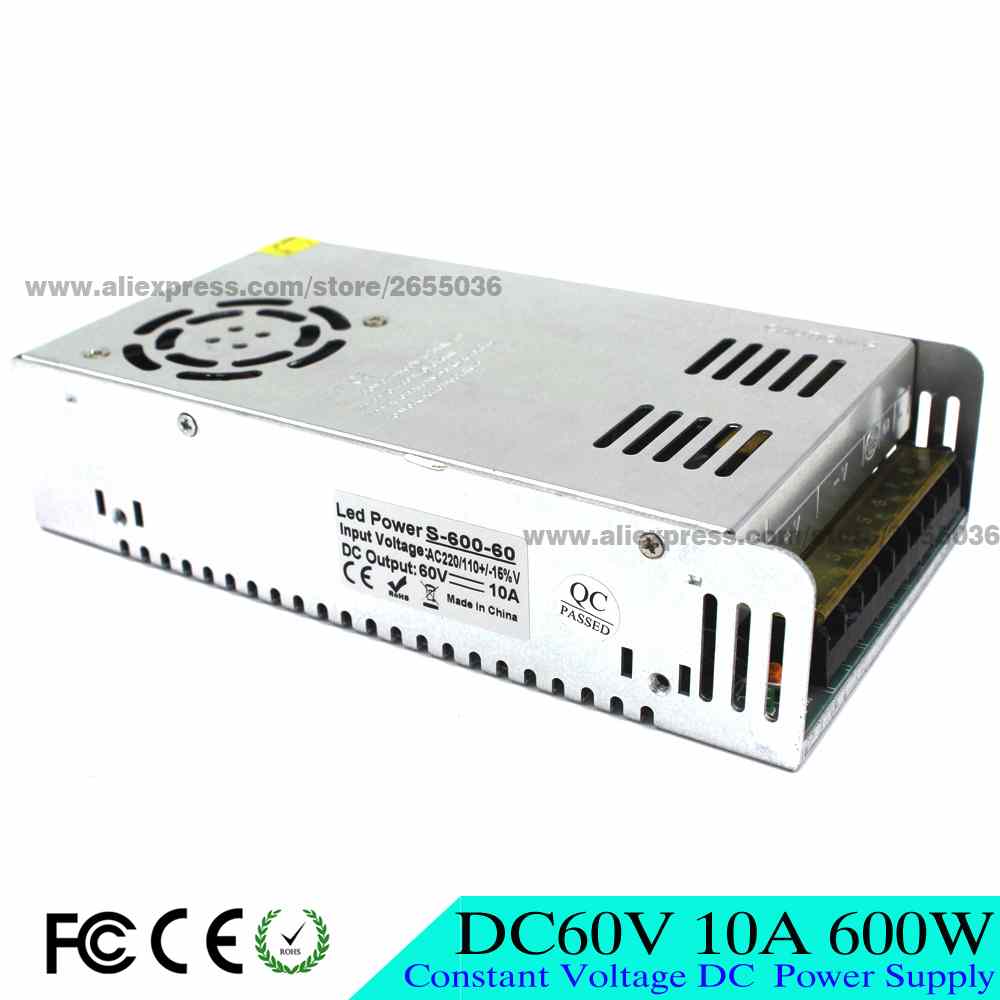 This cost ca 30.- USD if you order 10 units so I need to think about that. You can also buy them single units for ca 36.- USD. To achieve 20A I would need 2 of these that require some size, but the advantage is that I make 20A wires myself which makes each driver PSU cheaper. This gives me a cost of a driver stage around 70.- ++ USD which is decent.
Getting a box for the largest 50V/20A Lab PSU will cost around 100.- USD sadly. Adding 70.- for a driver stage and 45.- for the module + an estimated 30.- for extra bits I will land on ca 245.- USD for a 0-50V/0-20A Lab PSU.
The "bread & butter" 0-30V/0-5A Lab PSU is easier. We can pack 2 modules into the 16.- USD Blue box I showed you before and with 2 x 30.- + 2×10 and some 20.- in extra parts we should have a small, dual PSU for ca 116.- USD (of ca 58.- USD each).
Both those are decent options taken into account what the spec of these PSU's will be – that said I want to receive the units and do some testing before I invest more time and Money on this.