I purchased this Lab PSU 0-30V /5A from ZHAOXIN a few years back, but I have not really been using it much. What I discovered as I started using it was very dissapointing.
This Lab PSY from ZHAOXIN is far from cheap – it usually cost 80ich USD + 50ich P&P as well as ca 30ich in customs fee – so the real cost is close to 170.- USD if you import one to Norway.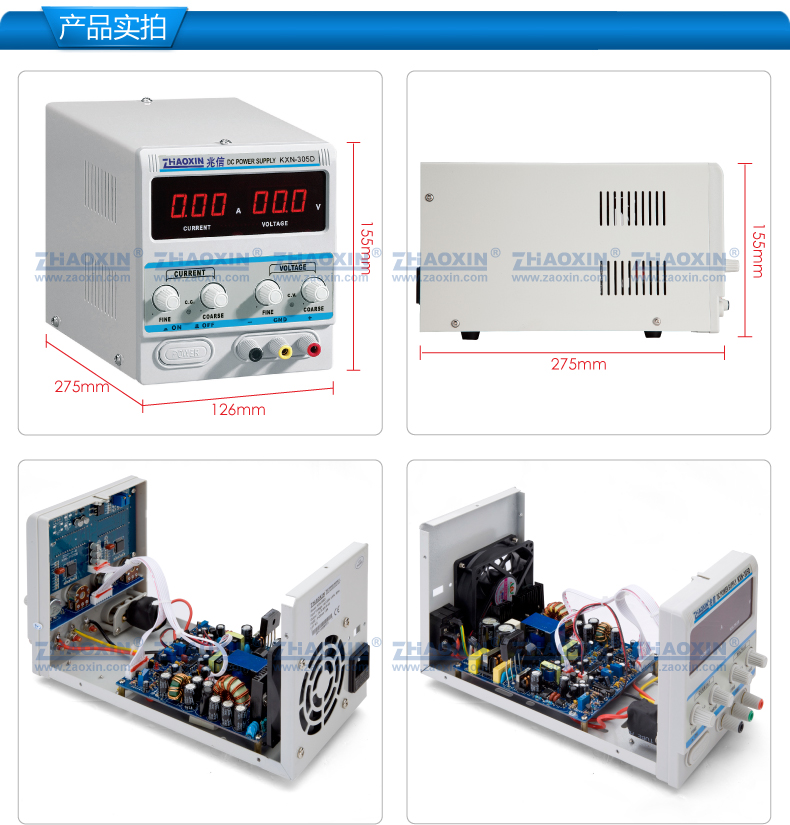 I discovered that it's out voltage drop under load and decided to do some testing. Adding a resistor array and measuring out with amultimeter I get the following table:
| | | |
| --- | --- | --- |
| Display Out | Current | Multimeter Measure |
| 12.3V | 0A | 12.3V |
| 12.3V | 2.1A | 8.2V |
| 12.3V | 3.2A | 6.1V |
I actually like this PSU due to it's cute design & look. As the picture above show it also have a nice, switched design on the inside. But, looking at the table above it is quite clear why I have been having some problems with applications earlier. I can sadly not recommend that anyone spend their money on this one!