As we log output voltage, current as well as few other things it would be nice to be able to display a real-time oscilloscope alike picture of these. This functionality is only available on PSU's far more expensive, but is easy to achieve thanks to the Nextion displays. The illustration below is a draft of the front panel.

This is a draft of the internal layout. I have not added the cheap voltage/current display here, but that can be added as a replacement or addition to the Nextion display. Nextion 2.8″ cost ca 19.- USD.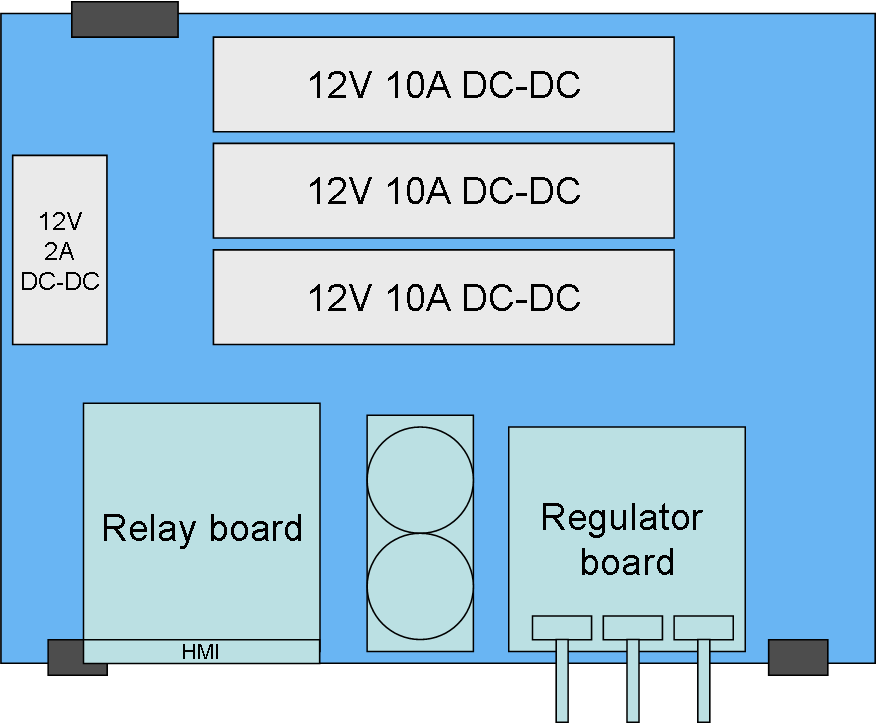 What is left now is the waiting for PCB and parts so we can assemble this. That will take ca 6 weeks, meaning that I have to august to write the firmware for the MCU and HMI. All in all I ended up with a ca 100.- USD PSU with very advanced functionality so it will be exiting to see it working.
to be continued …