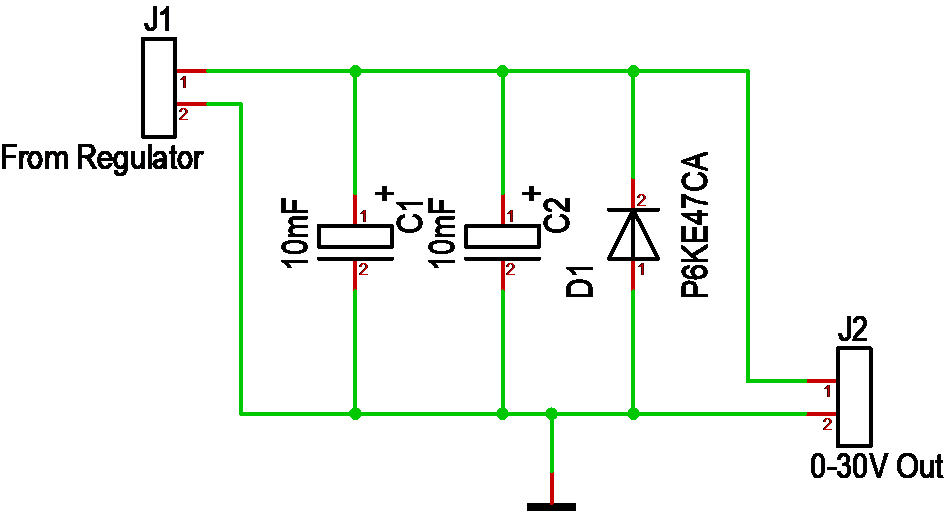 I did not add much capacitors on any of the boards simply because they take to much space + I wanted a separate capacitor board to be able to scale up/Down and be more flexible about mounting them due to their size.. I found some very nice sized 10,000uF/50V that I am using that have a decent size to them. We need to add one of these on the out step (before the out relay) to make the PSU capable of dealing with nasty behaviour from test equipment. I also wonder if I might need some caps between the relay board and the regulator to smooth input voltage changes – will see.
The TVS diode should clamp down on ca 45V to protect the 50V capacitors in case we deal with spikes caused by 360W of fun.
What I will do next is to review the full PSU and adjust for assembling of the entire PSU. That include looking into a project box and HMI solution.
to be continued …