This draft will give me 6 (8) RS-X ports. 6 if I use the backbone and 8 if I use this stand-alone. In addition Ethernet, Wifi and Bluetooth as well as USB.
RS-X Port is 4 pins with 12V and RS485 differential signalling. Basically it feeds 12V Power to the RS-X devices. I like playing with this idea a bit. This would be a very interesting RS-X router. It's Wifi/RS-X capability makes it an ideal bridge between Wifi and Wired networks.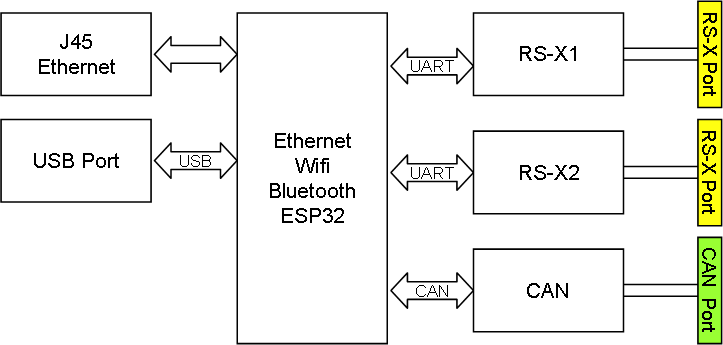 This next diagram show the ESP32 Connectivity capabilities stand-alone with USB, Ethernet, RS-X, CAN, Wifi and Bluetooth. I definitely want to make this module as it will be small. I wonder if I should make this as and add-one to the STM32 based PLC board?