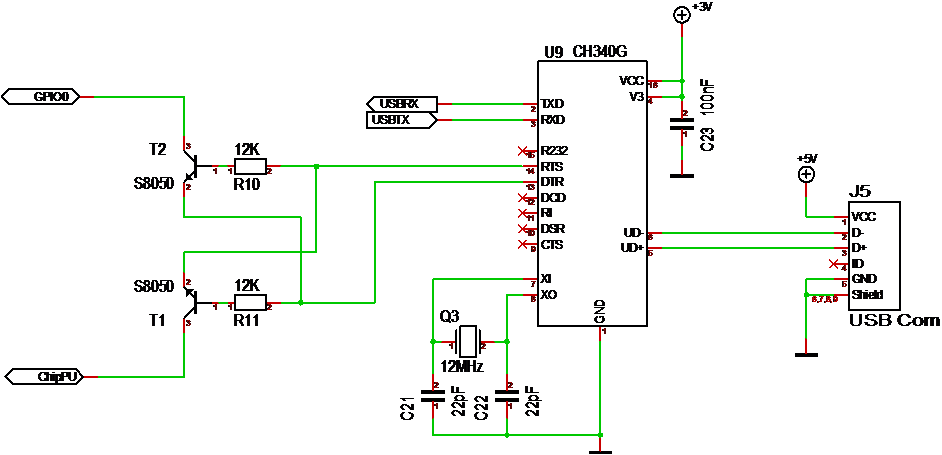 Been a long day with try & fail. I managed to get Auto Reset working on 1.0 by connecting RST to ChipPU amd DTR to GPIO0, but it only worked some times.
Walking back to my rev 1.1 I wanted to test manual loading and discovered it did not work either. Inspecting ESP32 I notice that I had missed a soldering – and voila… suddenly my progamming port work as it was supposed to.
1,5 days of fuzz for a bad soldering. A bit annoyed as I know I should have tested manual loading instantly to verify that I did not have a dodgy ESP32, but well.