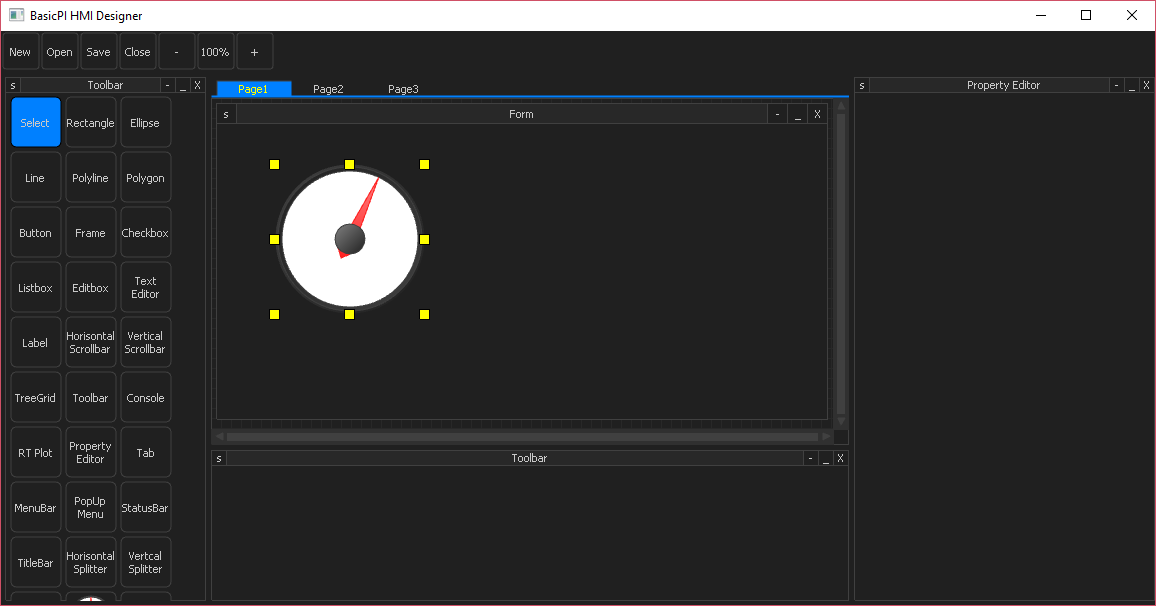 This picture show a single Gauge on a form to illustrate how HMI Designer & Browser works. In this case we have a rotating needle that needs to be associated with an input value. What we do is to save this form as an XML and include it in a device.
But, we also need to associate this needle with a variable on that device. This is no coding, only a few clicks -job done.
The next that happens is that we start HMI Browser on Windows, Linux, OSX, iOS, Android or whatever. It contact our device, upload the HMI XML and we have a working HMI with a gauge showing the value of the variable we selected.
No coding involved, just a few click & plays on the screen and job done. No more need for hours by hours from expensive C#, Java, C++, HTML5 developers- no more need for specialised HMI/GUI skills – just a few clicks & play.
And I have not even got to the best part yet…