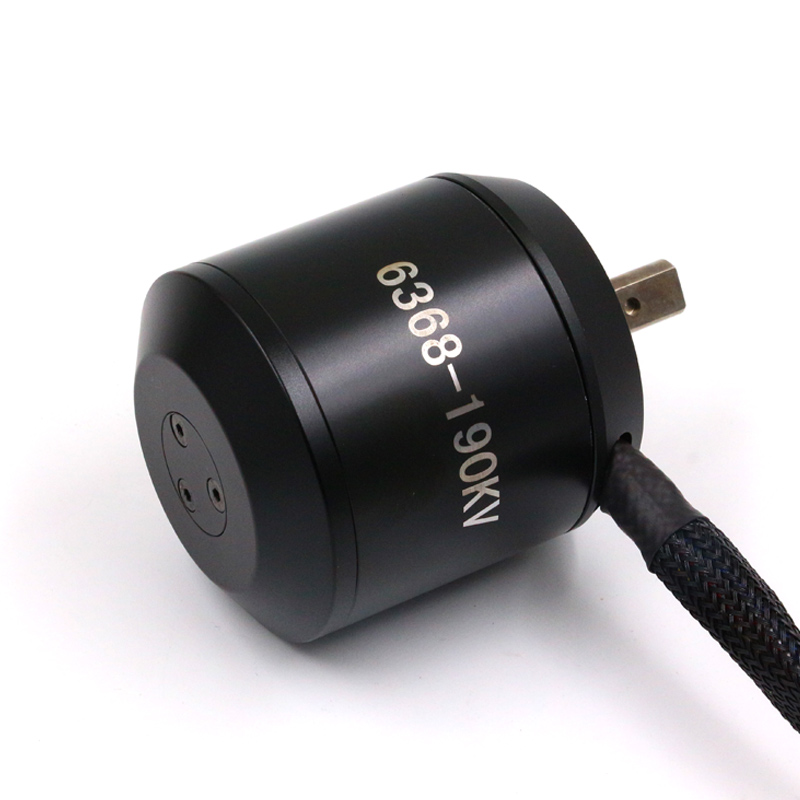 This pic is of a 6368-190KV while I just received a 6368-280KV – a 3KW Outrunner BLDC w/Hall Sensors that costed me 60.- USD all in all. This will be my 3-phase test motor on the 3KW Motor controllers thought while my controller is max 60V @ 50A these motors have a spec 36V @ 90A max. I will use it at 48V and max 30A. I am not able to test higher currents due to 2 reasons (1) rev 1.0 of the controller have a PCB error on heat dissipation, and (2) I will struggle with more than 30A from my Lab PSU's – or well – maybe I can borrow equipment for testing later or switch to batteries on a real project.
This motor is very cool. 3KW is a very decent scooter and it has some weight to it. The challenge is however that it is an "outrunner", meaning it rotate the motor housing. I need to fix the motor to a plate to be able to test it, but I will find a solution. The motor also have a nice hall sensor cable and some nice 3-phase connectors.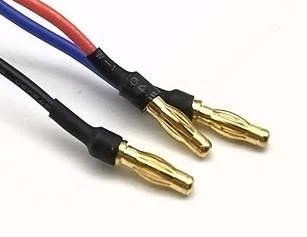 I need to see if I can find the female version of those connectors because I really like that solution. The thickness of the cable is less than I expected for something rated to 90A, but lets see what happens as we start spinning it.
I still do not have a heavier stepper motor to test with yet. I have looked, but they cost to much so I will do without for now.
As for actual projects I am considering buying batteries and making my own electric bike/Scooter. 3KW is far to powerfully for a bike, but we can use it at 250-500W. 250W is restrictions for electric bikes in Norway. If I buy a registered Scooter and rebuild it to be electric it would be ok with 3KW. I probably can buy one cheaper than it will cost me to build one, but where is the fun in that?