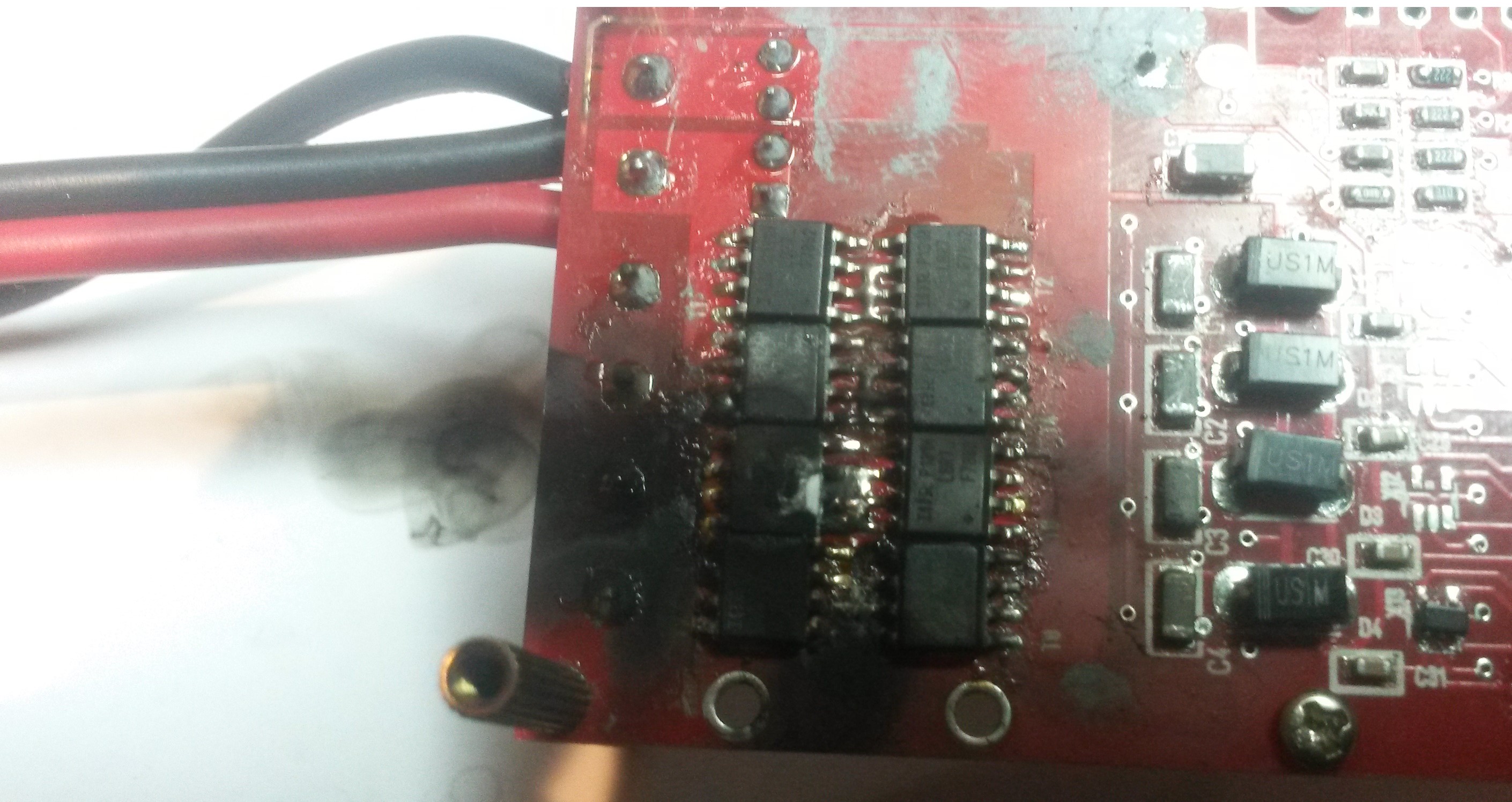 I got a new batch with IRF7862 and added them to the controller. Had 2 channels with working dodgy ones and 2 channels With New MOSFET's. Increased the Lab PSU to 24V @ 10A as I tested one of the old "good" channels, moved to one of the new ones assuming it would be safe for a few secs. It instantly maxed out current and took fire. This was testing without heat-sink on.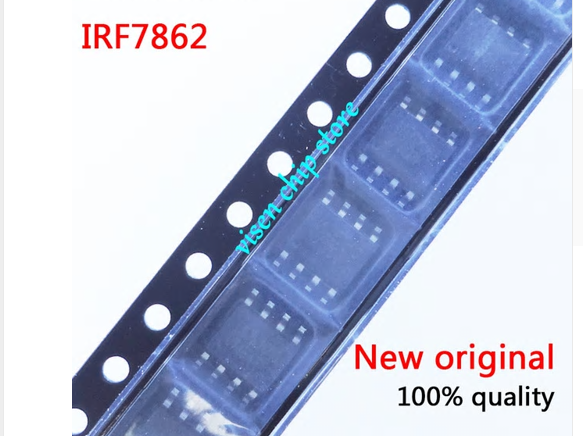 I tested 4 sets that did not work, so started ohming the rest just to realize that these have a variation of 8MOhm, 10MOhm and 16MOhm – I have obviously received another factory reject.
The first clue was the packaging – the top picture is what I purchased and I picked expensive ones as well from what I assumed was a reliable seller. The second picture is what I actually received.
Actually had to use an old set with dodgy MOSFET's that I believe is ok to verify that it was nothing wrong with the channel. This was a dissapointment and 16.- USD wasted, but well – new day tomorrow!