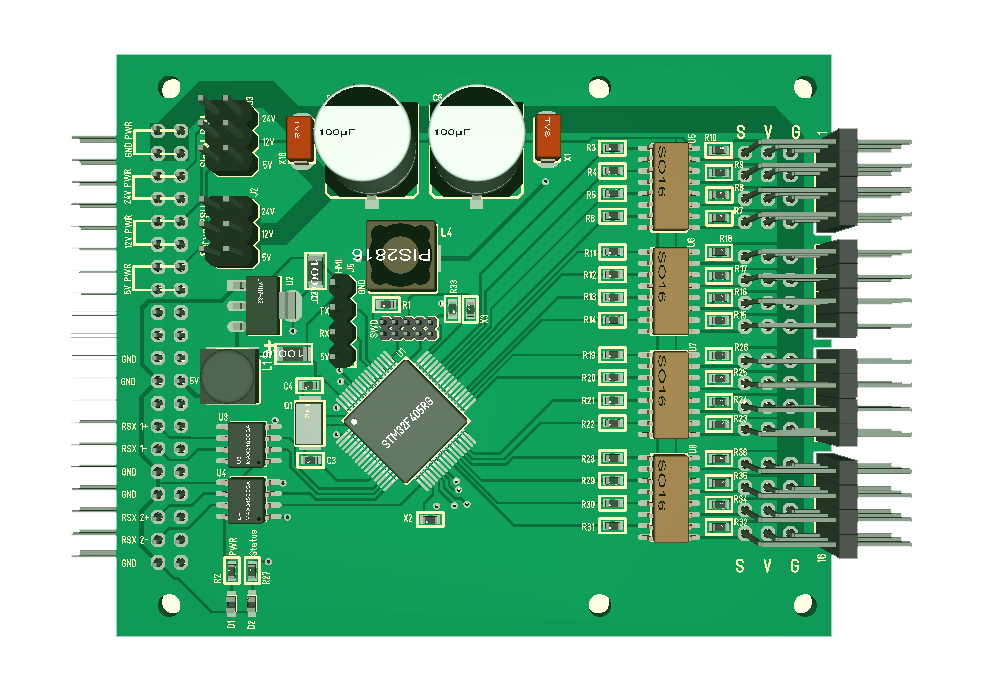 Added 2 coils on the 16 x Servo Module as well. On this I have plenty of space. I should have moved the MCU a bit down, but I will leave it for now.
This module provide output only, meaning it can not do generic IO as my previous 32xServo/IO could. The limitator is the opto couplers providing a full galvanic isolation.  It can still do digital output and low frequency PWM (< 100Khz) in addition to Servo signals.
Servo PSU is selectable from 5, 12 & 24V by jumper. Signal is also selectable from 5, 12 & 24V by Jumpers. The MCU 5V is separate from the Signal/Servo 5V etc.
It is also has a 4 pin HMI – the same as on the CCM board. I simply did not see any point in removing it + might be cool for demo/testing.
Doing 16 channel Servo on a STM32F405RG is well, the reason I use a M4 is the speed of the backbone bus.