I need to see if I can prevent the ADM2582E from creating noise so I can run the MCU at 168Mhz with this precent.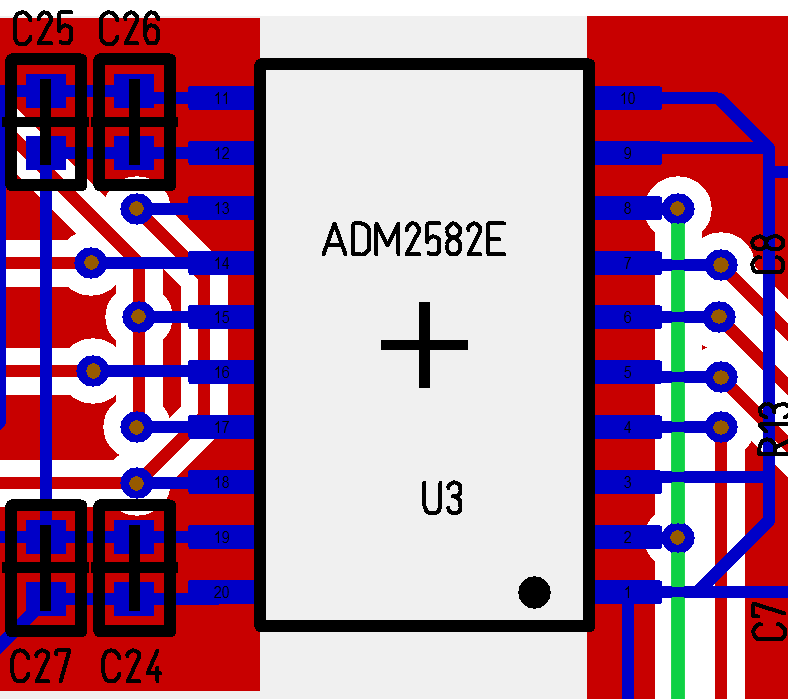 This is my current PCB around the ADM2582E. I only use 2 layers and could have needed 4 here, but the main problem is that I dropped the bypass capacitors on the right side facing the MCU – it would also help if I mounted those I have PCB support for. I believe the green lane (5V) is my problem – I want to cut this and introduce a 15uH-47uH/1A coil to stop high frequencies.
So adding bypass capacitors and a coil I believe I might have a chance to get the MCU ticking without failing – this is a bit out of my electronic skills, but it is a learning process.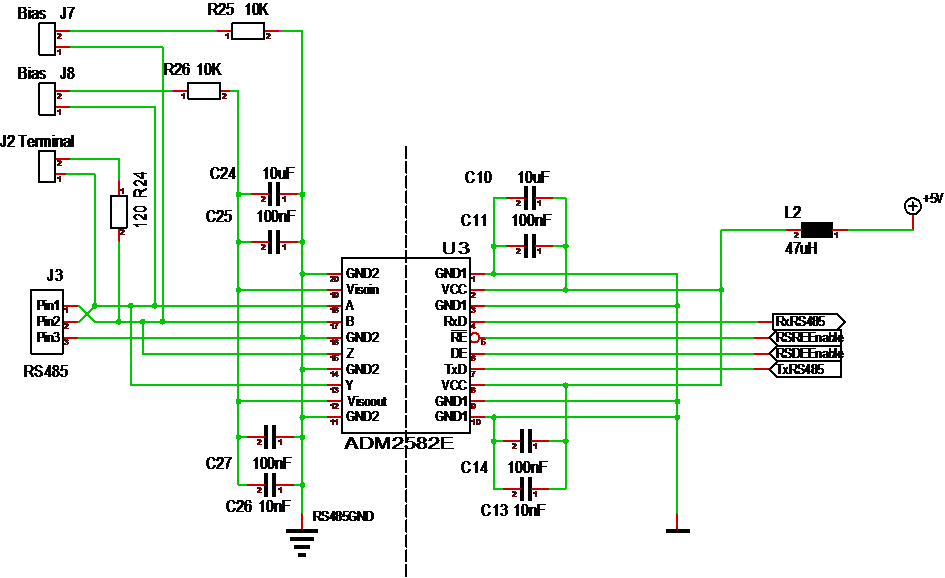 The schematics above is the New I want to make – C10,C11,C14 & C13 are the bypass capacitors I am missing. L2 is the new coil I want to add to stop high frequencies from "crawling" on the 5V.  Will see if I can add this to one of the existing Boards for testing.