Right now I am waiting on heat sink material so we can start testing the regulator with 5-10A continuous. I have done a few tests without and managed to burn transistors. My small fan's do help a lot, so I expect a combination of heat sinks and fan't to do Wonders.
Heat dissipation is the Achilles of this old linear regulator but, I just fancied doing this old design before I start on a more modern, digital PSU. The advantage of this design is low noise – or at least should be.
I had some challenges with the current regulator, but finally realised reading up on the issue that voltage between pin 2 & 3 on LM723 need to be ca 0,62V before it start working. This means I probably need to consider using a relay to switch current range between shunts for 5A & 10A because shunts designed for 10A will have little impact in the lower area. I will return to this as soon as I get the heat sink and fan's mounted properly.
The blue metal box I purchased (below) is ok. For 17.- USD this is good value, but it is a bit small for what I want to do. I probably need more space due to heat dissipation at 10A, but we will see – I actually ordered more of these boxes due to their good value.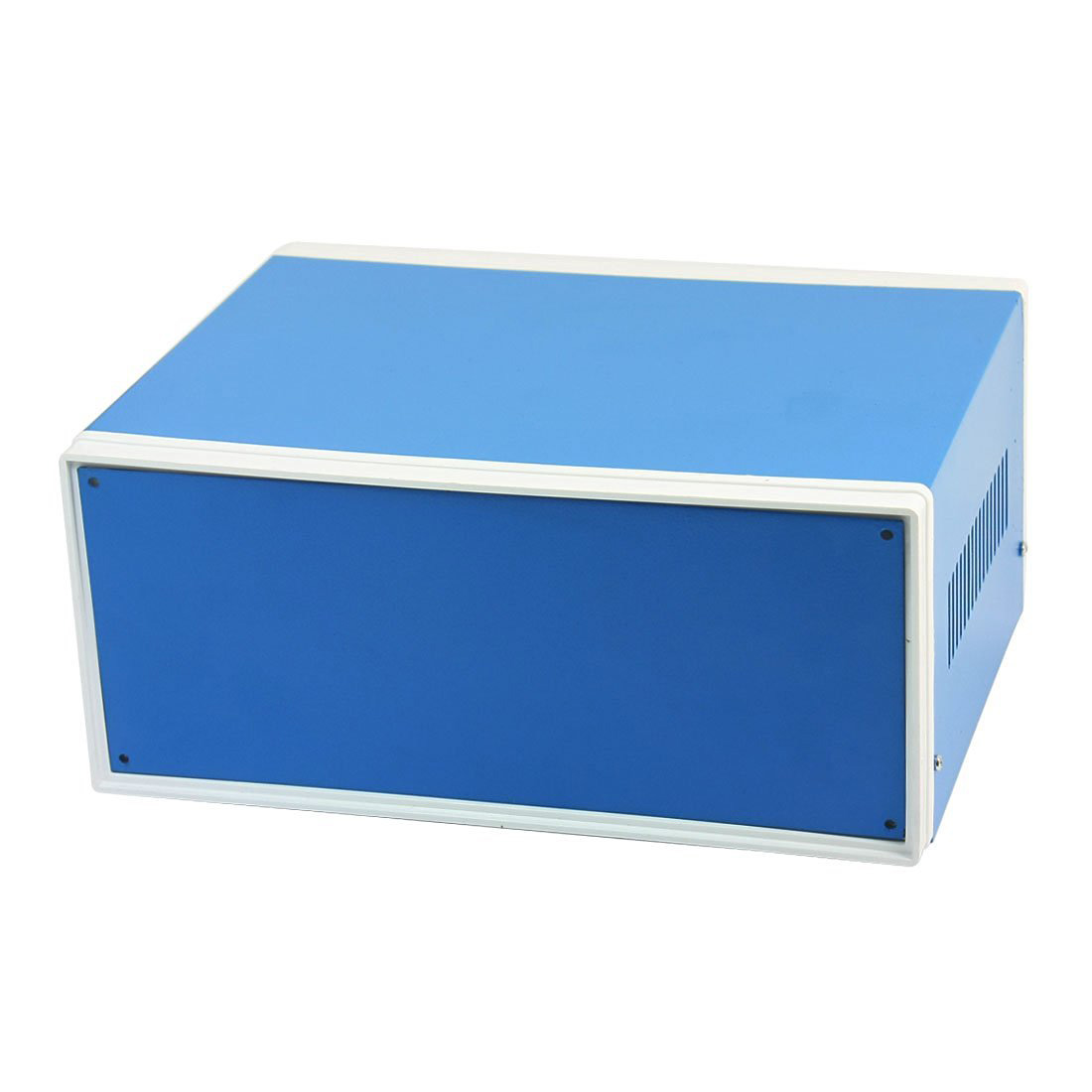 Something else that is very clear is that I need to mount temperature sensors and activate overheating logic by cutting output if the transistors overheat.