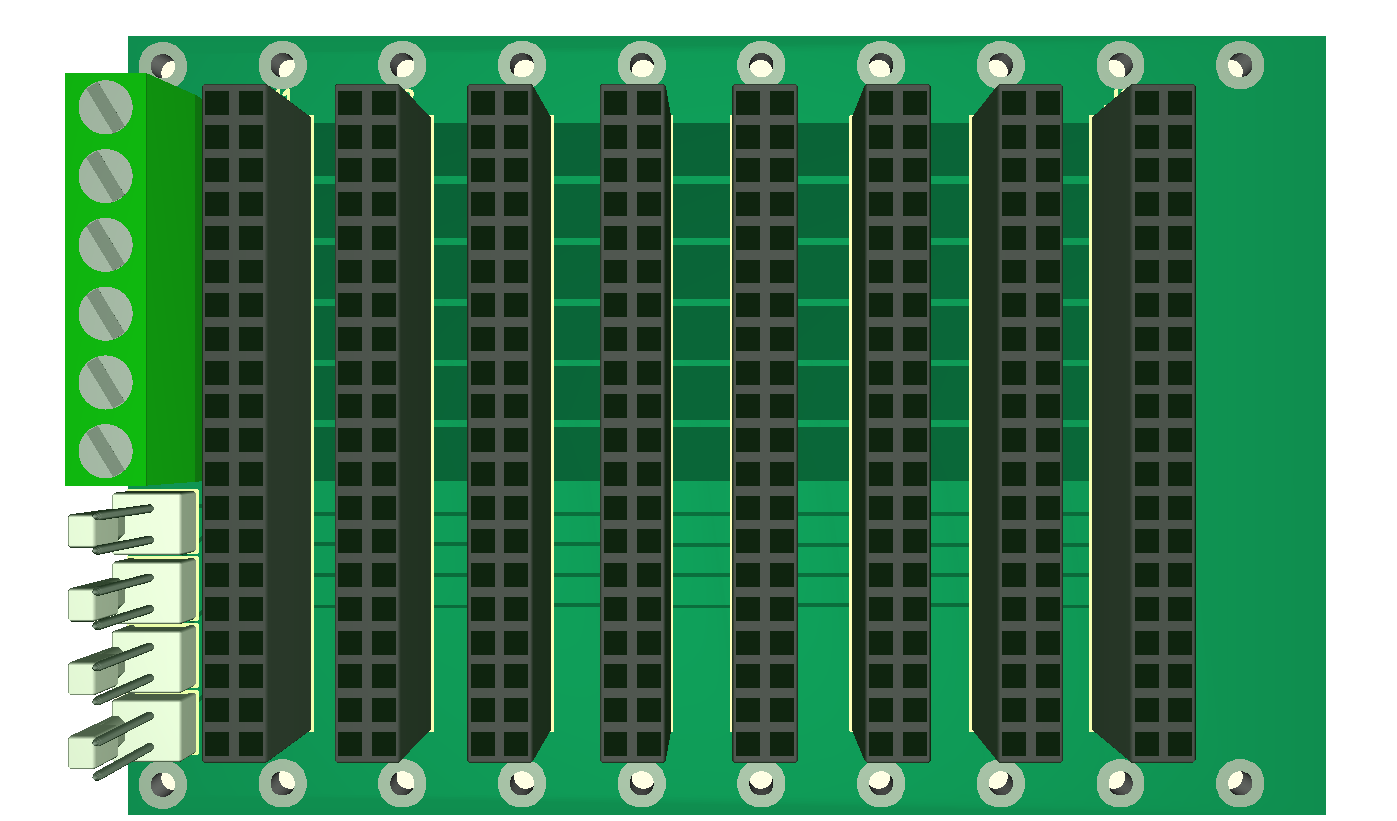 My previous backbone board had to little space between connectors + no connection for PSU & communication – this one has 10mm between connectors which is more realistic – thought I still expect one Add-On board to use ca 20mm width. The total width "as is" is 100mm, so it is still very small.
I actually need to find a solution on the mechanical boxing before I finish this one + this is still only an idea draft that need to mature. I probably should add bias and terminator for RS485 on the backbone. Have some spare space on right.
As for add-on boards I am toying around with the following ideas;
An Ethernet connectivity board.
An RS-X connectivity board.
An Raspberry PI connectivity board.
An analogue input board.
A PWM channel board.
A camera input board.
A voice & mic board.
A DC-/Stepper- Motor board.
A 3-Phase motor board.
A GSM/3G/4G Board.
We can have a lot of fun here, but I will let these ideas mature a bit…