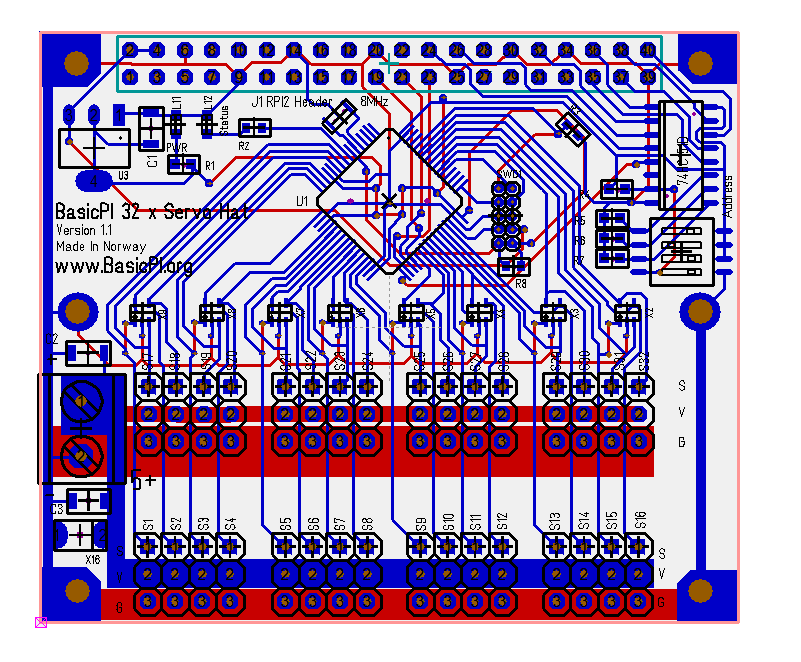 Not very exiting, but it has taken me most of the day. This is the revision 1.1 of the 32xServo Hat. Just for the record – the red lanes are actually ground plane so it will all be covered with GND – I just switched it off for the picture.
Added optional TVS diode on PSU for better protection.

Added 100uF and 100nF capacitor on PSU for spike cutting.

Adjusted pin header positions to better fit 3×4 headers.

Adjusted the lower 16 channels as they where a bit close to the bottom edge.

Added TVS on all 32 channels for protection of the MCU.

Changed all LED's to 0603 package.

Added weak pull-up on nRESET.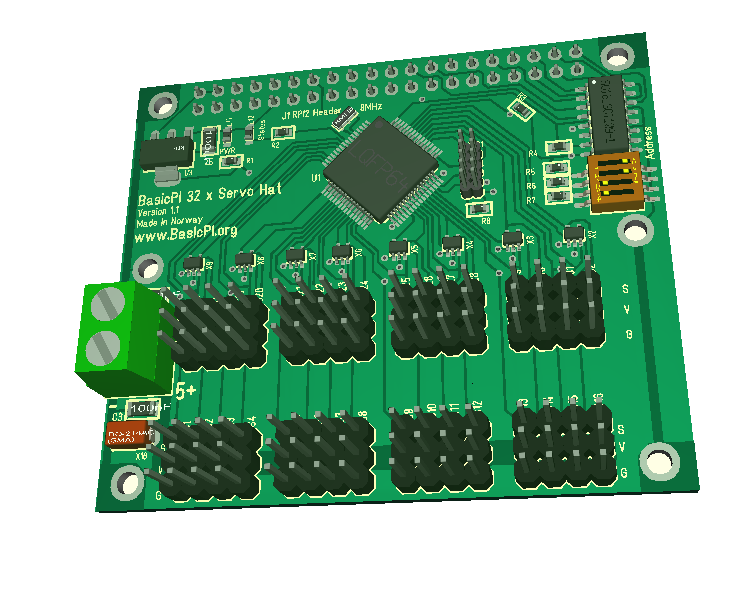 The lower 16 channels can use 3×4 right angle connectors allowing the Hat to be used in a stack. I finally found a good price on 3×4 right angle down to ca 10 cent each – still looking. You can still use classic 2.54 Pitch pin headers that is even cheaper.
Revision 1.0 is actually ok to go, so I will try putting this into production & sales since a lot of people have asked for it. It will be exiting to see what assembly prices I can achieve. PCB & Components are probably ca 10.- USD all together.