Revision 1.1 of my 8x DC Motor Hat. Basically this is 8 x DC Motors and 16 x IO/Servo, but the IO ports are 5V only. Differences from revision 1.0 are;
STM32F405RG 168Mhz 32 bit ARM M4, 192Kb SRAM, 1Mb Flash.

CAN bus

Removed addressing.

USB

Separate power connector.

8 x DC Motor ports 5-12V with separate PSU.

16 x IO ports. 5V.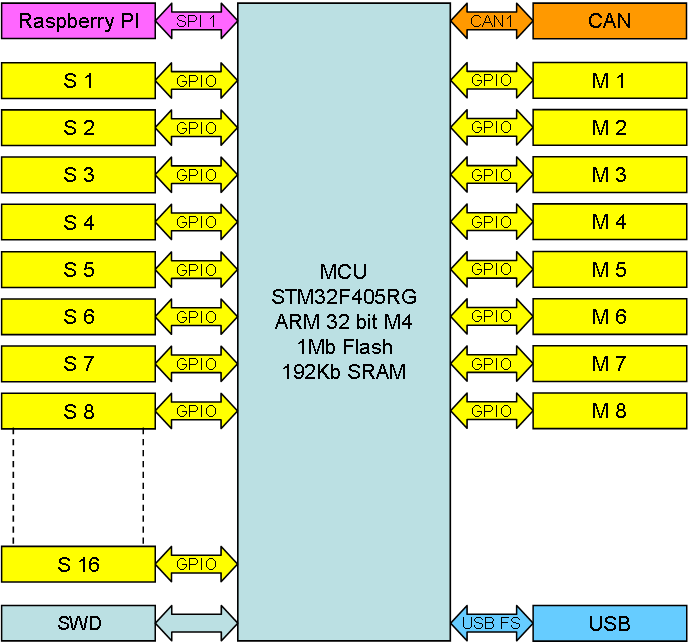 This module was basically created because I wanted to control a robot arm I have around. This is a toy with 5 x DC motors, but using the IO I was hoping to create some position or end-stops so I could control it better. Just fun.