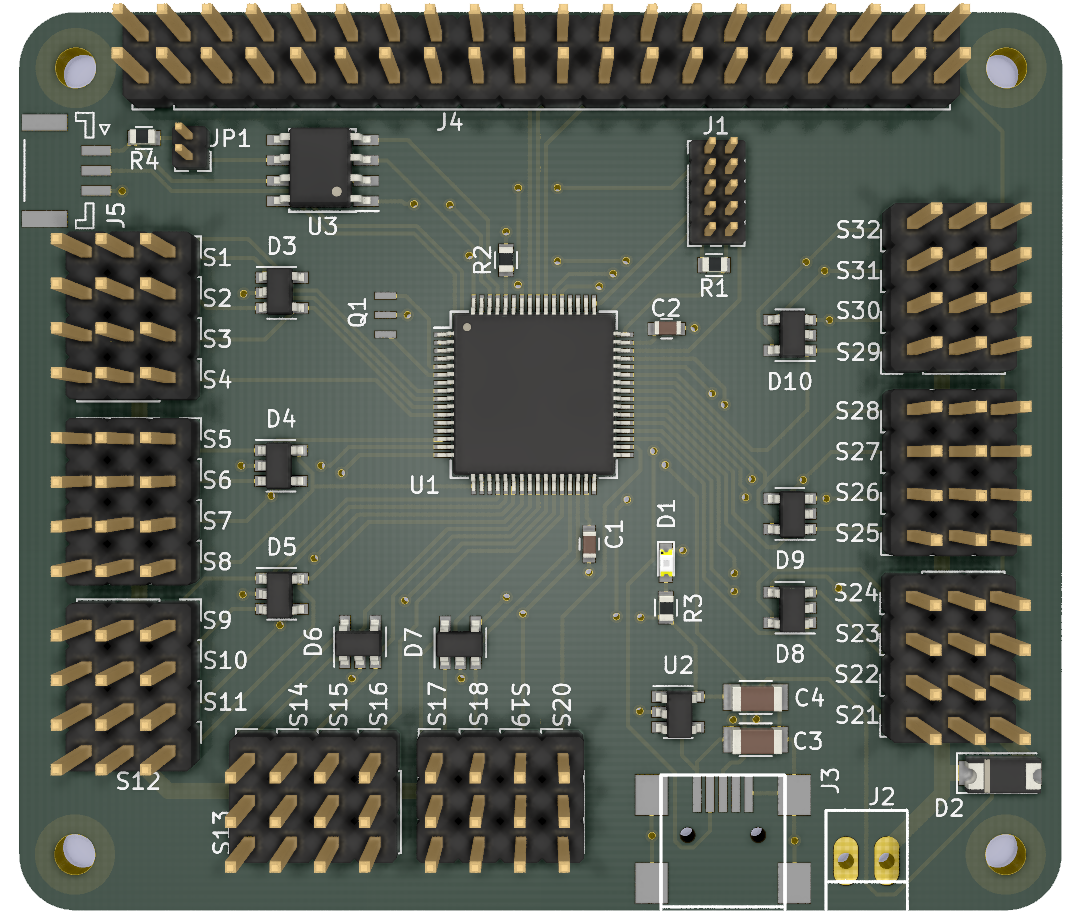 First draft of 32xServo/IO Hat. Designed withh KiCAD this time, but still a 2 Layer design. I lack 3D packages for Power connector, USB port, JST CAN port and Q1 Crystal. The Q1 Crystal footprint was my first footprint design, but is was rather straight forward. Next I will have to try adding a 3D package. The 3D model uses "Raytracing" and option in KiCAD to make the board look more realistic. You can see the ordinary 3D model below and make up your own mine. A 3D model is a 3D model, it has a functional purpose so I must admit I prefer the one below because it is faster – much faster to work with. But, it is nice to have options.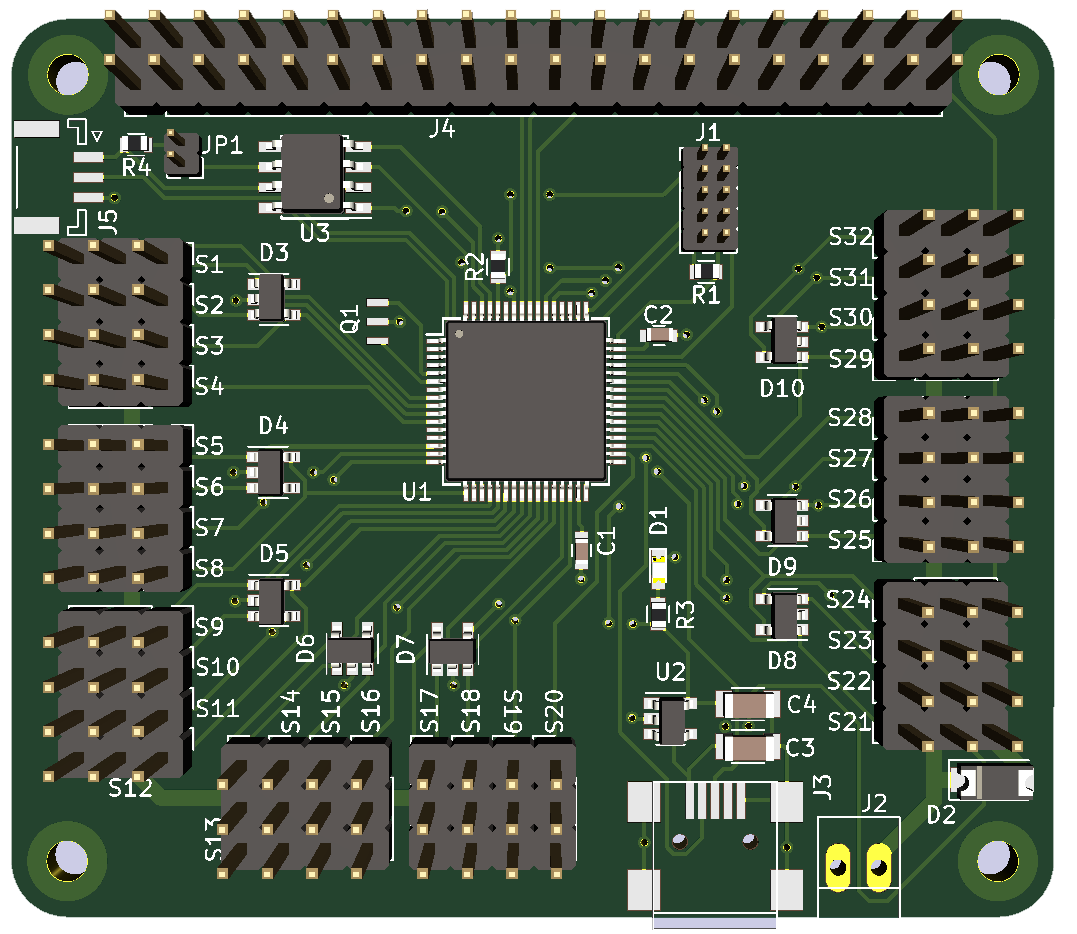 And yes – leds are missing. In fact many of the changes I discussed before needs to be inserted in the next draft.
Changing footprint and 3D model on Target 3001 was done in a proprietary scrip language that had its sides. My main challenge was that it took time and you forgot the script language between every time you used it + it was not well documented. Making footprint in KiCAD was very visual and straight forward – time saving.