Since we talk about galvanic RS485 & CAN Adapter's I guess it is time to visit this project as well. The universal adapter below was something I started last time I needed CAN. This adds W5500 and ESP12-E + NRF in addition to CAN & RS485.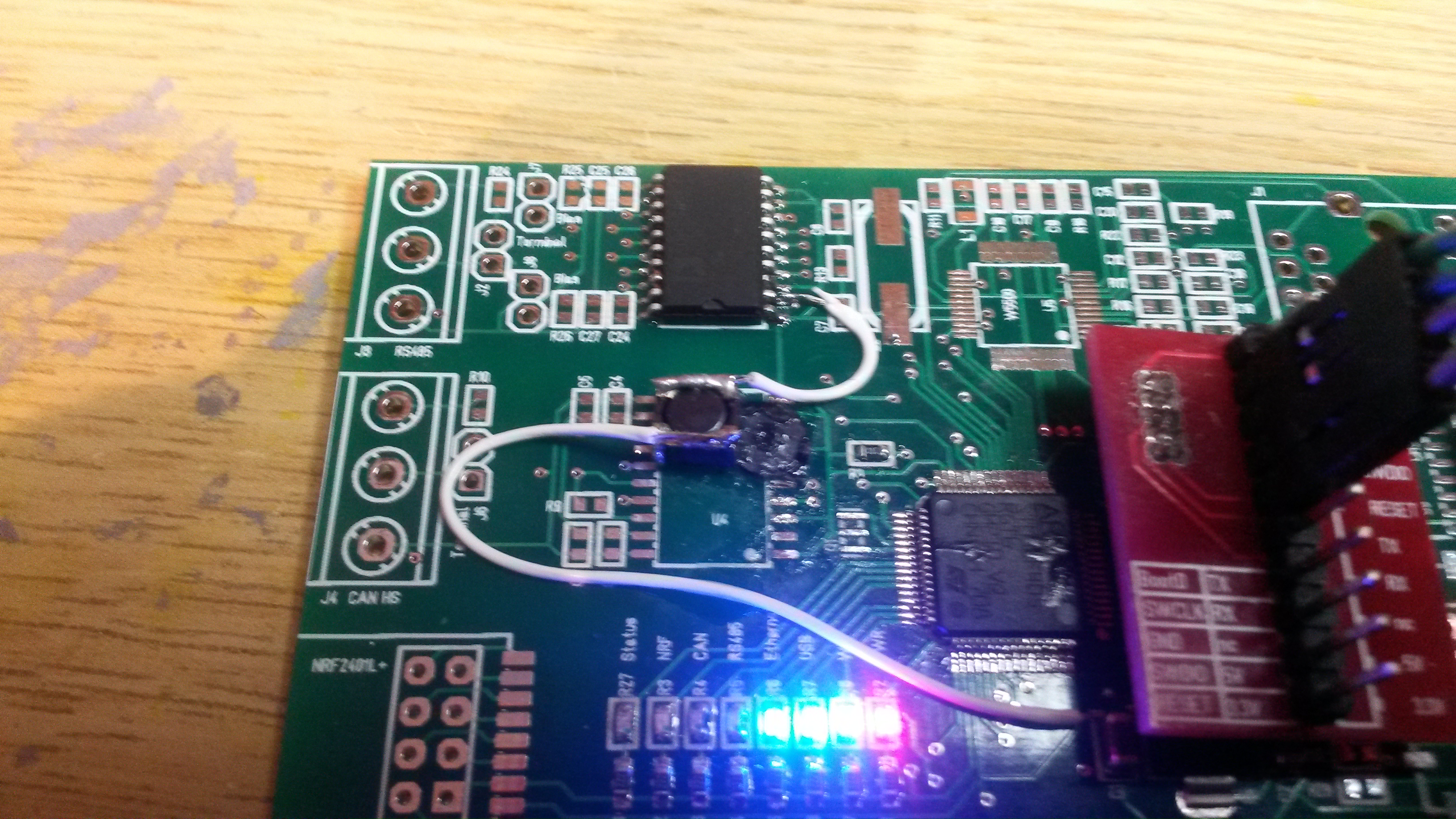 I never made a revision of this Board, but it served a purpose to test CH340G, STM32F405RG and ADM2582E together. The Board above with the added coil was after my struggle to get STM32 ticking at 168Mhz.
I never tested ADM3053, so that is what I will do next. I see no point sending for a new PCB including parts of this design before I have completed this test.
As for the adapter above – this has in many ways been a big success because I have corrected and re-used a lot of the design I did here, but I will not finish this adapter as such. ESP32 is so much better than the ESP12 or ESP8266 based options. I do however have things left to test on this Board.