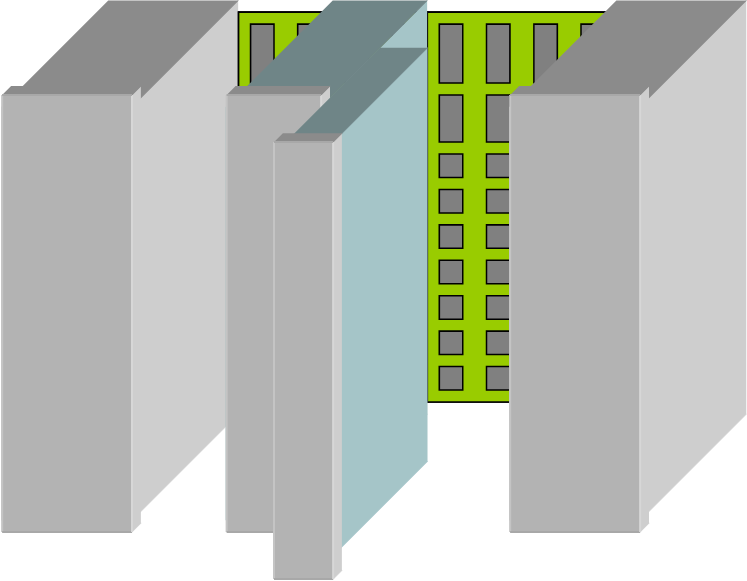 I have worked far to long with 19″ cabinets and things you mount from front, so what I am thinking is a micro-version of a rack system. We box each electronic module with a backbone plug and custom front connectors. We then plug them in, wire using standard wiring (that we probably have to create) in front – no wiring in the back.
These boxes are simple and can easily be printed on a 3D printer. They will also allow us to mount more electronics tighter to address the total size.
A classic PLC uses 2 wires for a 24V pulse signal – we can typically standardize these so that we apply standard, plug & play cables and avoid as much custom wiring as possible. The top front is after all for wiring to equipment, not for internal wiring that is already done in the back-plane. I think this can work, but I need to talk it through with professional automation engineers – luckily I have access to them in numbers.
One drawback I can see straight away is vibration. I was planning to make this so small that it could fit mobile Equipment, but mobile Equipment vibrate a lot. We will need an outer box and holding mechanism that tolerate very high vibration – or more correctly reduce vibration.